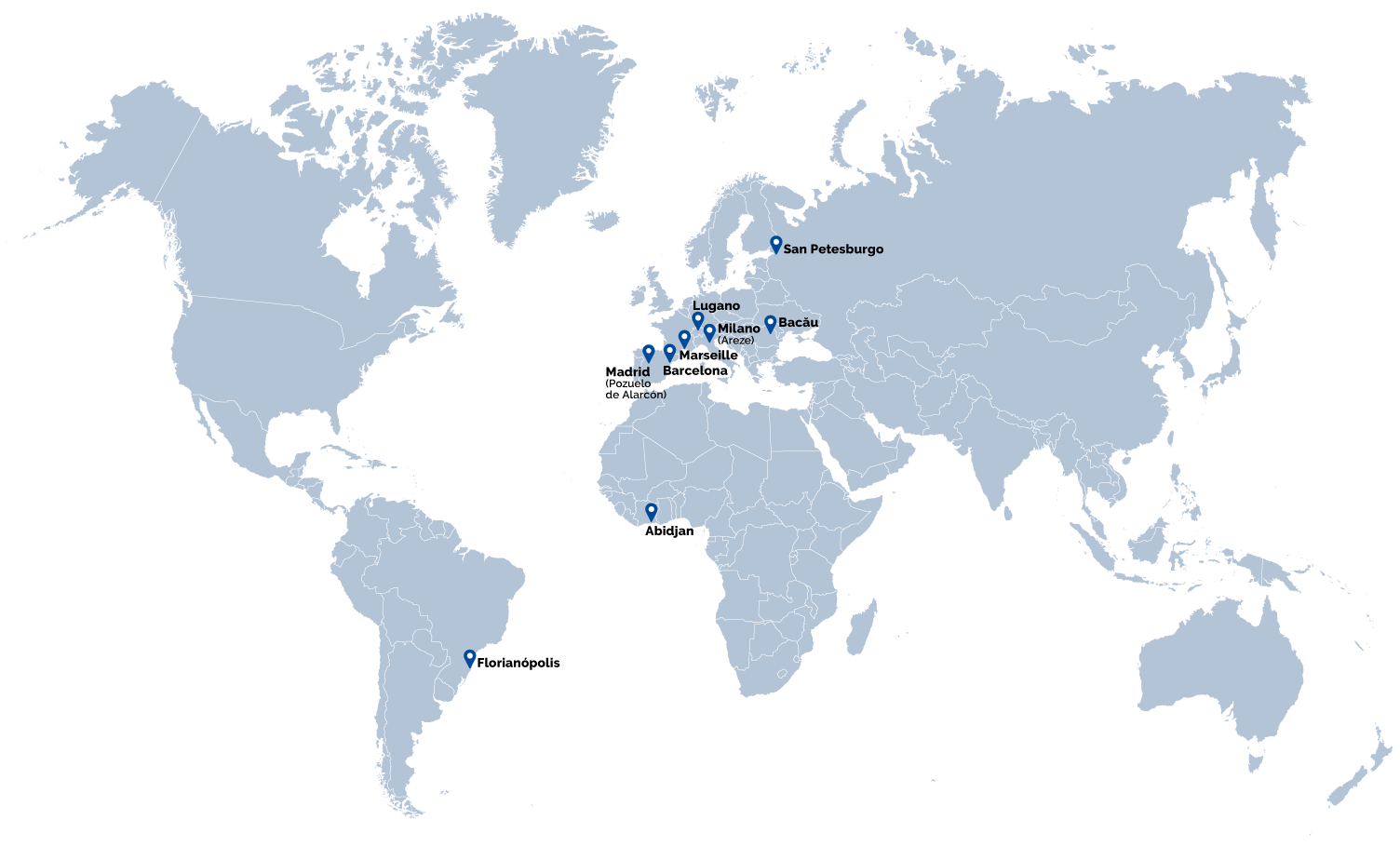 At globalpacta

our aim is to offer a comprehensive, optimum service and therefore we provide global assessment, wherever our clients have interests.
Globalpacta's professionals are experts in offering the best solution, always satisfying the client's local interests without losing sight of the cross-border, globalised outlook of today's world. For both companies and individuals we can resolve any question relating to the European Community and international legal sphere.
Globalpacta is currently present in Spain, France, Italy, Switzerland, Romania and Brazil. Thanks to this, we can offer in-depth knowledge of the legal, financial and business situation in each of the countries in which we are present, as well as of the operation of local markets, .
In addition, the French Desk at our Barcelona headquarters, which is staffed by a transversal team of Franco-Spanish professionals, adds particular strength to the relationship between clients who have interests in Spain and the French-speaking world and the other departments in globalpacta.
Investments in property assets.
Company cross-border operations: foreign markets and businesses development; mergers and acquisitions; agency purchase and sale agreements and contracts, international distribution, etc.
International taxation of companies.
New technologies and e-commerce.
Brands, patents and trade names.
The person and the family with transnational repercussions: organisation and management of patrimony, international inheritances; international kidnapping of minors, non-resident taxation, etc.